The Winerteca is our company cellar, a "training studio" of our passion for wine tasting! Our collection helps us to expand our technical skills adding a bit of poetry! It often happens that, for working reasons, we visit the wine cellars of our clients or, as passionate wine tourists, that we visit the best producers and buy a few bottles of wine. We then enjoy them here in the company of friends and colleagues.

Therefore, not all the wines you find here belong to our customers. However, many of our customers give us excellent bottles, which rightly come to the Winerteca! Have fun reading!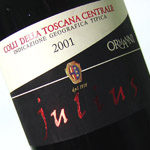 Excellent Tuscan quality in the perfect "Gambelliano" style: clay-coloured, balanced, intense and fine. This ethereal, spicy, rich and fruity wine is characterized by its liquorice and pepper notes and its tertiary notes (wax, soap)… A wine of truly high level! For meditation!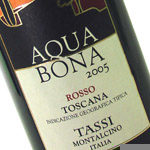 A Tuscan wine of high level; ruby red color that appears purplish in young wines. In the nose notes of pickled cherries, blackcurrant and blackberry. Robust and hearty wine with intense freshness; Caggione and mature cheese are the ideal combination to this wine.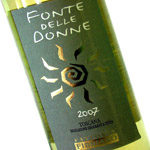 A Tuscan white with a beautiful straw color, intense and balanced, with hints of citrus, grapefruit and lemon, and floral, chamomile and lemongrass. Good accompaniment to cold cuts and shellfish.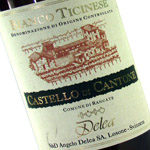 A still young, complex and rounded Swiss wine, with a beautiful, intense straw color, with fruity and tertiary notes: banana, vanilla, ripe fruit, caramel, pastry and yeast. Really interesting!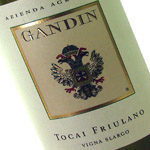 Balanced, straw-colored, with fruity and floral notes: pineapple, mango, almond, peach in syrup and white flowers. A good and persistent wine! Good in combination with shellfish and salami. Interesting!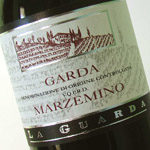 Wine made exclusively from grapes of the "Marzemino di Refrontolo" variety, grown on a single hectare of Muscoline vineyards. Ruby red color with violet reflections, it has a strong taste and an interesting salinity, also notes of ripe fruit, dried violet, black cherry and pickled cherry. It can be tasted accompanied with braised, stewed meats, aged cheeses and cold cuts of the Brescia tradition.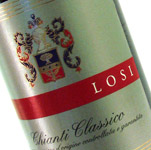 A "classic" Chianti Classico of the turn of the millennium: good finesse and intensity, a ruby red color tending towards garnet. The fruity aroma stands out: blackberry, black cherry, pickled fruit; its tertiary notes reveal complexity: leather, manure. Austere but at the same time elegant: ideal for game and aged cheeses. Very good!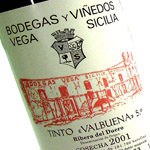 A renowned Spanish tempranillo, reserve wine of the Ribera del Duero, robust and intense, still young but with a strong aftertaste. Notes of jam, plums and pickled fruit stand out, with some tertiary notes of leather and licorice. Very interesting!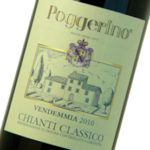 The wine has a bright ruby red color; there are notes of blackberries, cherries, blackcurrants, licorice and vanilla. Sweet and persistent tannin. It goes well with pasta with spicy sauces and red meat with a not too pronounced flavor.

Ruby red, permeable, bright, inviting, not very balanced. Elegant and broad aromatic profile: violet, cherries, cinnamon, licorice followed by notes of tobacco and wet earth. The sip surprises with its olfactory continuity of taste; elegance, a slender soul and a pleasant structure. A poem in a glass. The well distributed tannin is an antagonist of well-balanced doses of alcohol; with its hearty and endless taste it satisfies nose, mouth and mind.
Contact us if you wish to enter your wine in the Winerteca!