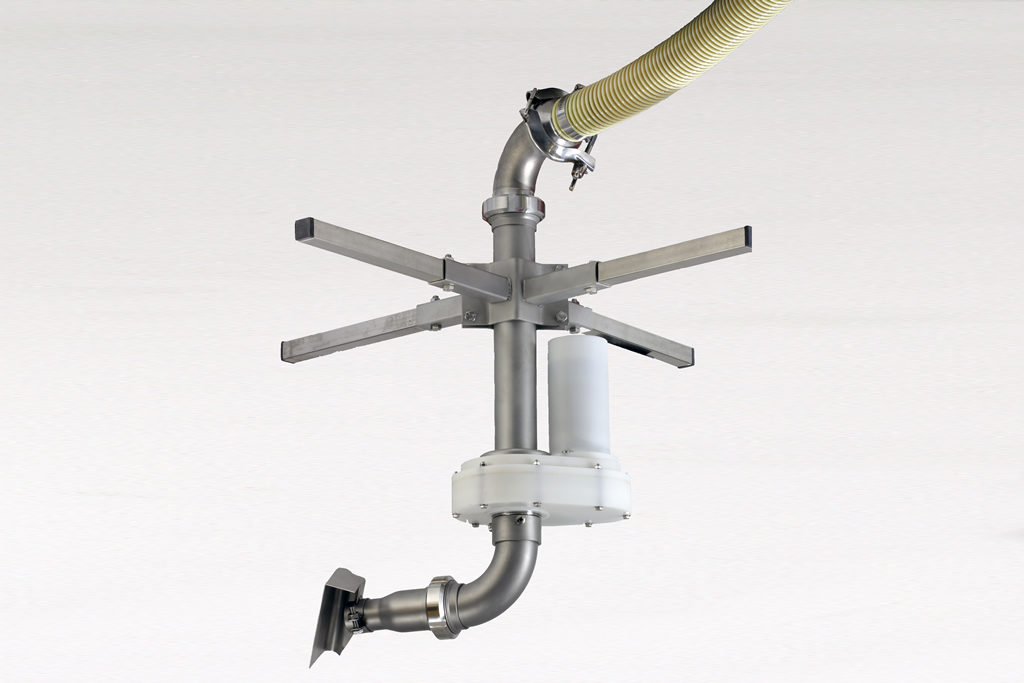 ENOBROS: The Automatic Wine-making Robot
With the Enobros wine robot, you can wet the pomace cap and break up the pomace in a scheduled time. Thanks to a crescent-shaped spraying system, the system guarantees an even wetting and acts gently on the must. The machine arm is light, flexible and adapts to any type of tank (round, square, rectangular) and any position of the manhole cover (top, centered, decentralized or square).
Enobros' simple programming makes it a highly flexible tool that can be adapted to your specific requirements. You can set the over pumping times, pause times and the intensity of the extraction of colors and perfumes.
Conclusion: Enobros perfects the production process and improves the quality of your wine!
Contact us to find out how to improve the quality of your wine with Enobros!
Our experts will be happy to advise you on how to get the most out of Ossigena and other of our products. We are also happy to advise you on the best oenological additives.